Determine Your Ring Size

When you order a ring from Gem-Art you'll need to let us know your ring size. The easiest way to determine your ring size, if you don't already know it, is to print out our handy ring size page, complete with instructions and a special cut-out-and-use ring sizer.


Printable Ring Sizer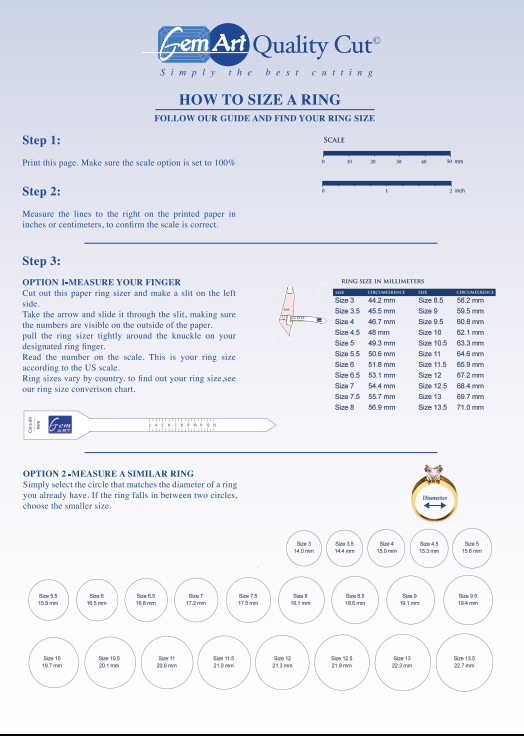 View Ring Sizer
The Ring Sizer is a PDF file and you will need Adobe Acrobat Reader to open it. You can download Adobe Acrobat Reader free, if you do not already have it.


How to Measure Ring Size Accurately


•Make sure you have printed the printable ring sizer at 100%, without page scaling.
Use a ruler to check that the page has printed at full size.
•Remember to measure across the knuckle of your chosen finger since this is the widest part of your finger.
•Measure your finger in the evening, when it is biggest.
•Always measure by pulling tightly to get the most accurate reading.